Mission And Envisioned Future
Mission And Envisioned Future
To Be an Outdoor Life Value Brand.
In December 2019, we revised our mission statement, The Snow Peak Way: the all-important compass by which each of our employees can find true north as we advance onwards and upwards. The purpose of our business is to offer and realize nature-oriented ways of living. As times change however, we have found that the word "lifestyle" no longer fits with our aspirations. We now aim to offer "life values." The recovery of humanity, happiness for the family, and connections between friends and companions. These are truly life values. We aim to transform from a brand offering lifestyles to a brand creating life values.
Mission StatementThe Snow Peak Way
At Snow Peak, we treasure every individual's initiative.
By joining forces in absolute trust, we work to achieve global leadership,
elevating the essential life values inspired by being with nature.
We are always evolving, always innovating, always creating new approaches.
Our philosophy is that we are all users,
so we provide customers with rich experiences that inspire us all.
We are committed to having a positive impact on the planet.
Our Business Model
Providing Life Values through Food, Wear, Life, Work and Camp

Since 2014, we have developed our business pivoting on outdoor and camping-centered value perceptions to incorporate apparel, urban outdoor, food and beverage and business solutions. We aim to evolve from a camp-focused business to a business providing life values across all life scenes: food, wear, life, work and camp.

In Japan, it is said that camping enthusiasts comprise around 7% of the total population. We aim to provide daily life values to all people, beginning with these enthusiasts. We will also progressively expand the market, increasing the number of people who enjoy camping.
Our Business Development
Nature-oriented Life Values for All Life Stages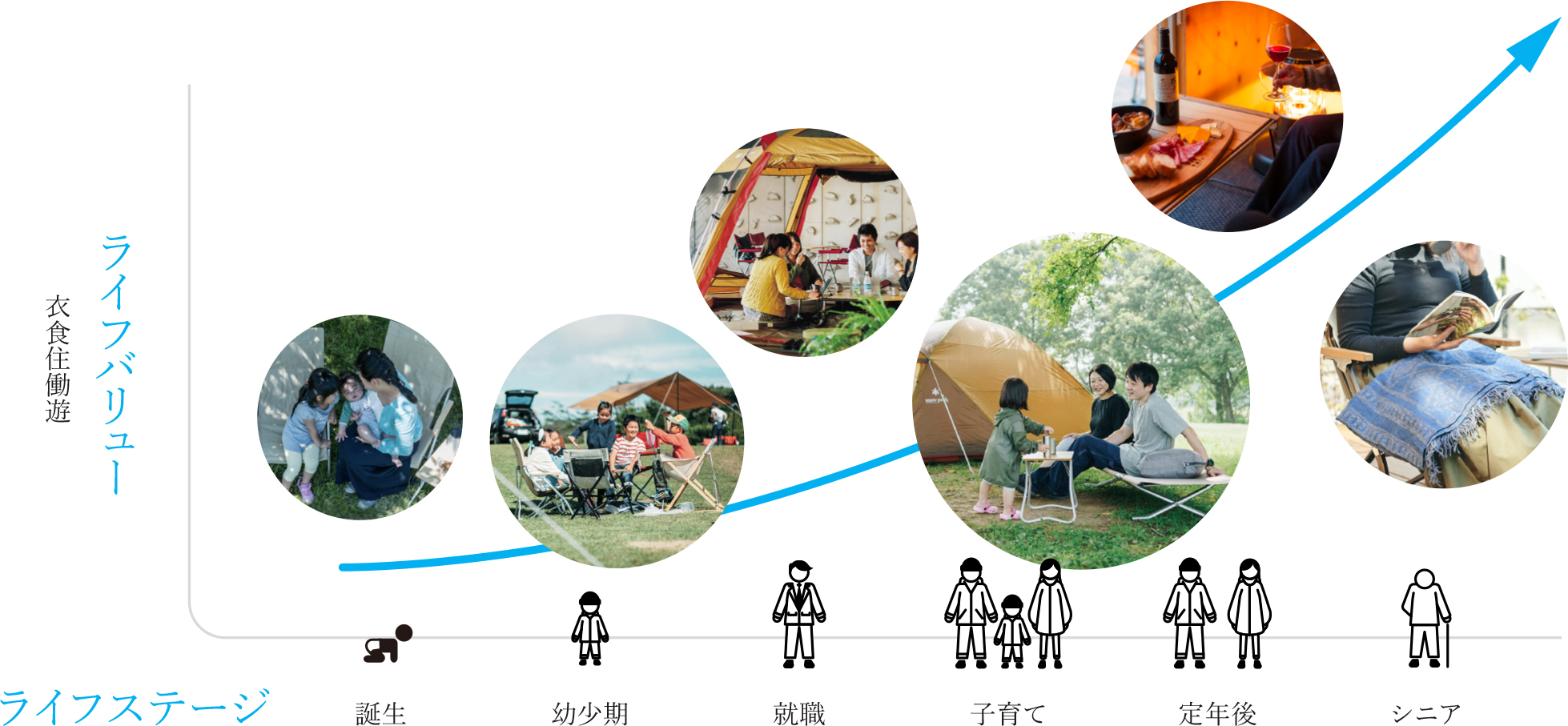 Providing life values that span food, wear, life, work and camp will enable us to develop services that previously targeted a limited range of age groups into services for all ages. We believe that this will also help us to achieve our aim of "enhancing life values through Snow Peak."
Bringing the happiness of experiencing nature to all people on Earth, at all times of life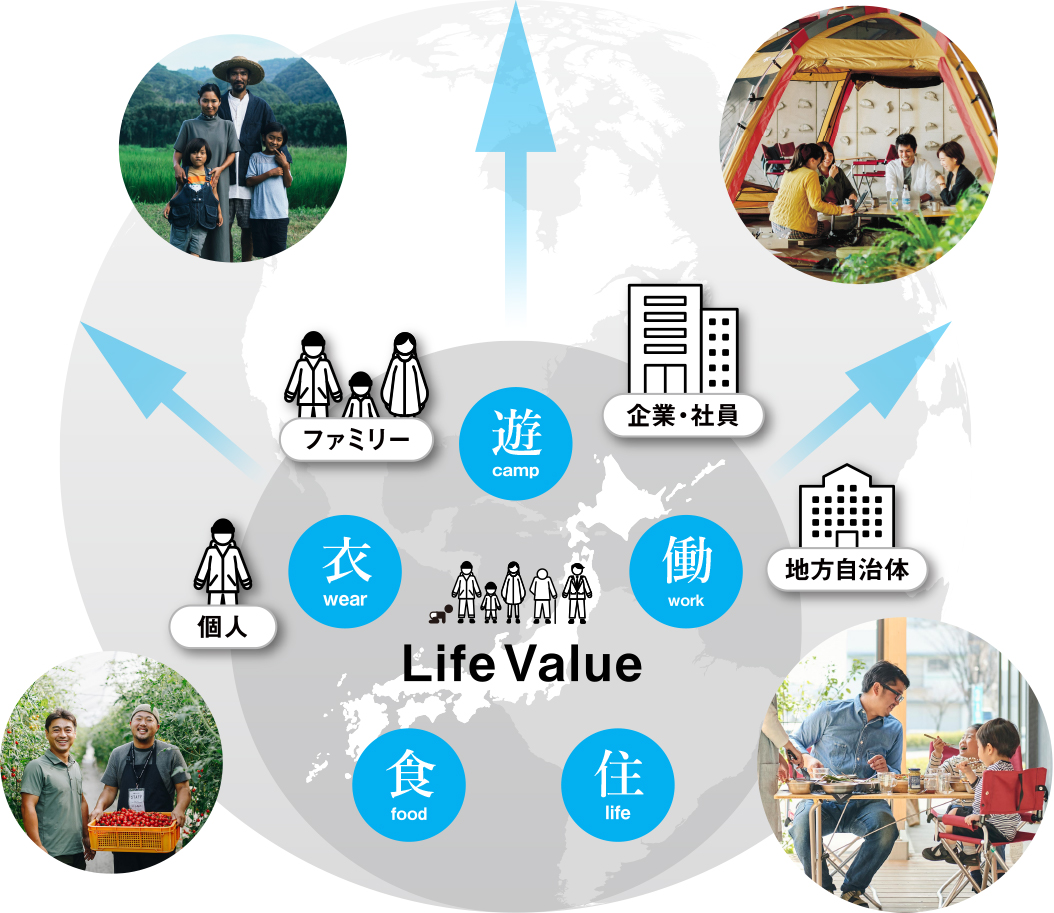 Our initiatives through food, wear, life, work and camp are not just limited to Japan, or to individuals. We believe that they are a business model capable of providing universal value across all of society. We will expand the Snow Peak Experience globally, targeting a broad range of customers from individuals and families to companies and local governments.